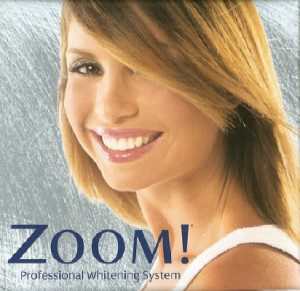 You don't have to be the lead role in the next Hollywood blockbuster to desire a dazzling white smile. A bright smile can make you look younger and feel more confident. Fortunately, there are several options available today that are safe and effective in producing a whiter set of teeth. Some treatments can be achieved in-office or at-home, depending on your preference and goals. Each treatment comes with its pros and cons, so it is best to consult with your dentist first to decide which treatment is best for your individual needs and desires.
At-home whitening treatments include custom-fit tray bleaching and store-bought whitening strips. Custom-fitted trays are molded by your dentist, so a few in-office visits are required. You would place a bleaching substance on the tray and place it on your teeth for a short time period every day. Results vary, depending on the severity of your teeth discoloration. Store-bought whitening strips are less expensive, but typically less effective. Generally for whitening strips, you would place the strips on your upper and lower teeth for about half an hour for the specific amount of days the product specifies.
I offer the Zoom!® Teeth Whitening treatment at my office as an in-house treatment for achieving a dazzling, white smile. For this treatment, a bleaching solution is placed on the teeth and a special Zoom lamp is shined directly on the teeth for three 15-minute sessions. In just one hour, the patient's teeth can be at least eight shades lighter with little to no gum irritation.  Another in-office treatment I offer at my dental practice is laser bleaching, in which a whitening gel is applied to the teeth and a laser light is activated directly on the teeth to activate the lightening. This option, along with other in-office treatments, is safe and effective.
During an initial consultation at his Beverly Hills office, I will evaluate your teeth and discuss tooth whitening treatment options. Together, we will decide which solution is best for your particular aesthetic needs!