Whether you are a Hollywood star or a business executive, your oral care needs are taken into careful consideration by Dr. Sands when he performs cosmetic dental treatments.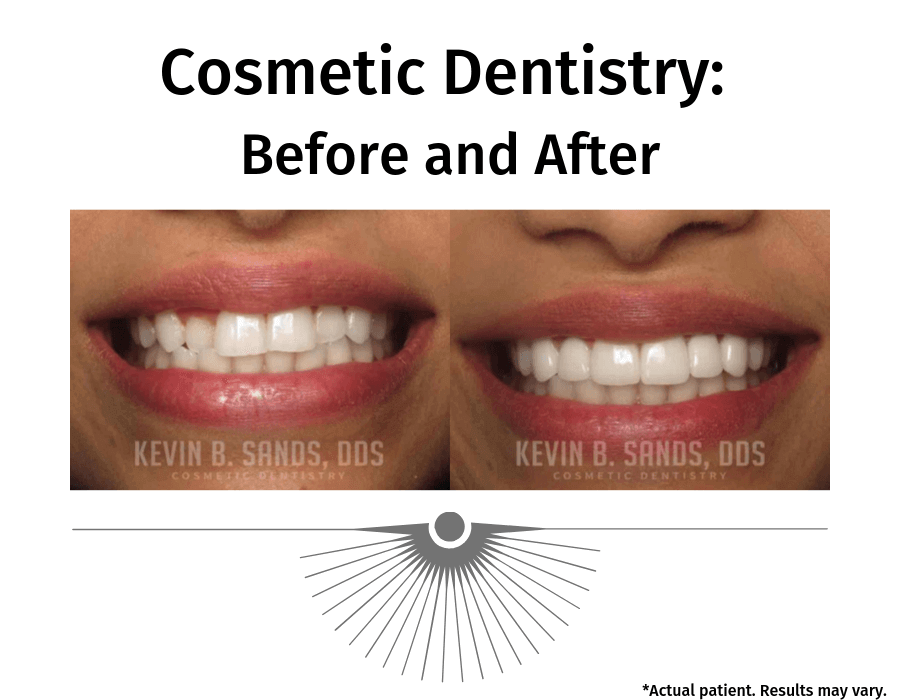 As a celebrity cosmetic dentist, Dr. Sands takes pride is in his work. Known as the Beverly Hills Smile Sculptor, Dr. Sands looks forward to helping every patient achieve a glamorous smile.
Every patient is treated like a star at our practice!
General Dentists vs. Cosmetic Dentists
Over the years, we have heard many patients asking questions about the difference between a general dentist and a cosmetic dentist.
Although the American Dental Association (ADA) does not recognize cosmetic dentistry as a specialty, many dentists specialize in this industry and base their entire practice upon those ideals.
When considering a dentist, it is crucial that you know the difference and make decisions based on that knowledge.
General Dentistry
Typically, a general dentist performs routine teeth cleanings, root canals, and fillings as well as addressing other oral issues.
Some general dentists can also provide cosmetic procedures, such as teeth whitening and dental bonding, although the goal may not be the same as a cosmetic dentist.
The main focus of a general dentist is to treat and prevent painful or troublesome mouth issues.
Cosmetic Dentistry
Conversely, cosmetic dentists have a goal in mind: to enhance the appearance of the patient's teeth, providing a beautiful, bright smile that they can be proud to show off.
A cosmetic dentist should further their skills in aesthetic advancements and treatments by attending additional courses and programs that are dedicated to this area of expertise. The Las Vegas Institute for Advanced Dental Studies (LVI) is an excellent resource for staying up to date.
As a cosmetic dentist, Dr. Sands' Beverly Hills practice revolves around these ideals, and his goal is to help patients achieve a dazzling smile through cosmetic treatments.
Every patient's dental health is carefully considered, and our practice is dedicated to maintaining oral health. In addition to that, we also pay close attention to the appearance of the teeth.
What Cosmetic Treatments Are Available?
Our most commonly requested cosmetic procedures include:
Bridges and crowns
Professional in-house teeth bleaching, laser whitening, and the ZOOM! Teeth Whitening system for at-home use
Dentistry and Social Media: The Perfect Pair
In our current society, social media comes in many forms. A social media account can help a business flourish and remain relevant.
To keep up with the changing times, our practice actively participates in the most popular sites, including:
These are great outlets for casually interacting with our patients, sharing before and after photos and patient testimonials, and providing other information. Often, patients' fears are assuaged after reviewing our website and social media pages.
If you are wary or have anxiety, please feel free to reach out to us. Dr. Sands is more than just a dentist for the stars; he welcomes all patients and wants them to feel at ease during their visit. We encourage contacting us through our various social media outlets to learn more about Dr. Sands, his practice, and the procedures he offers.
Celebrity Clients
Although Dr. Sands provides services to all patients, he has had the pleasure of working with several men and women in the entertainment industry.
Between up-and-coming actors, actresses, and models to well-known musicians and athletes, our Beverly Hills practice has treated various Hollywood personalities.
Some of our patients have included Britney Spears, Charlie Sheen, Carmen Electra, Benji Combs, Josh Holloway, and Robert Downey, Jr.
The crucial point to remember is that a beautiful, bright smile is essential for a person in the industry, so Dr. Sands must strive to provide optimal results.
Achieve a Whiter, Straighter Smile to Make a Great First Impression
Patients looking to improve their smile or seeking employment can sometimes find themselves as a less qualified candidate based on the appearance of their smile. Older generations may have a difficult time finding the right career when a younger candidate comes for an interview.
Why Having an Excellent Smile is Important
There are many benefits of cosmetic dentistry:
It can boost your confidence
You may find yourself smiling more
Your interviews should feel more comfortable
Looking and feeling your best reflects outwardly
When looking for a cosmetic dentist, be sure to research their education background, training, and experience, along with looking at their photo gallery. Dr. Sands is a qualified and skilled cosmetic dental provider who continuously furthers his education and training in the latest technologies and techniques.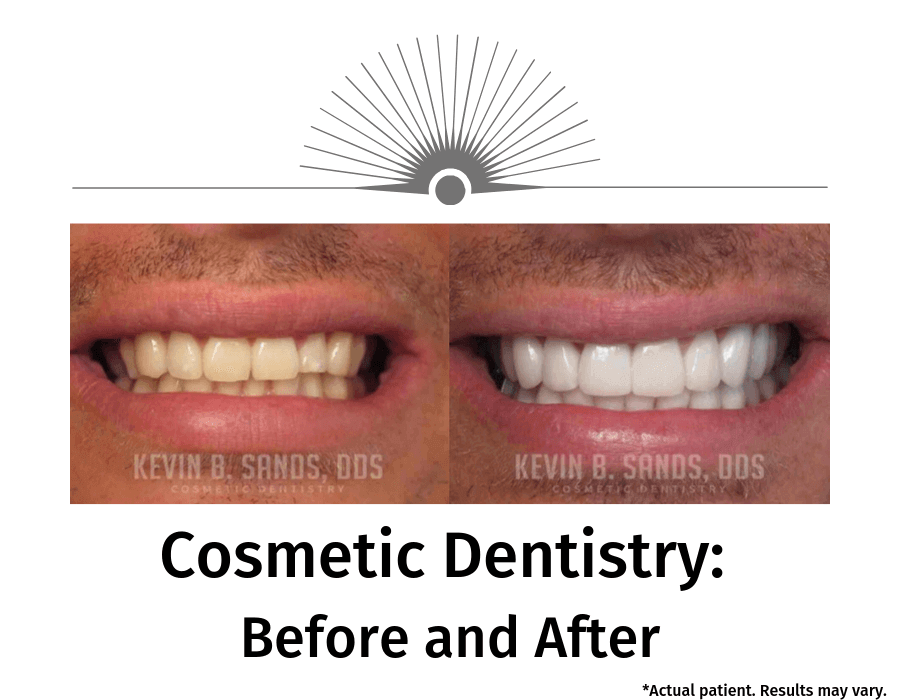 We encourage you to reach out and schedule a consultation by calling (310) 273-0111 or filling out our online contact form today!