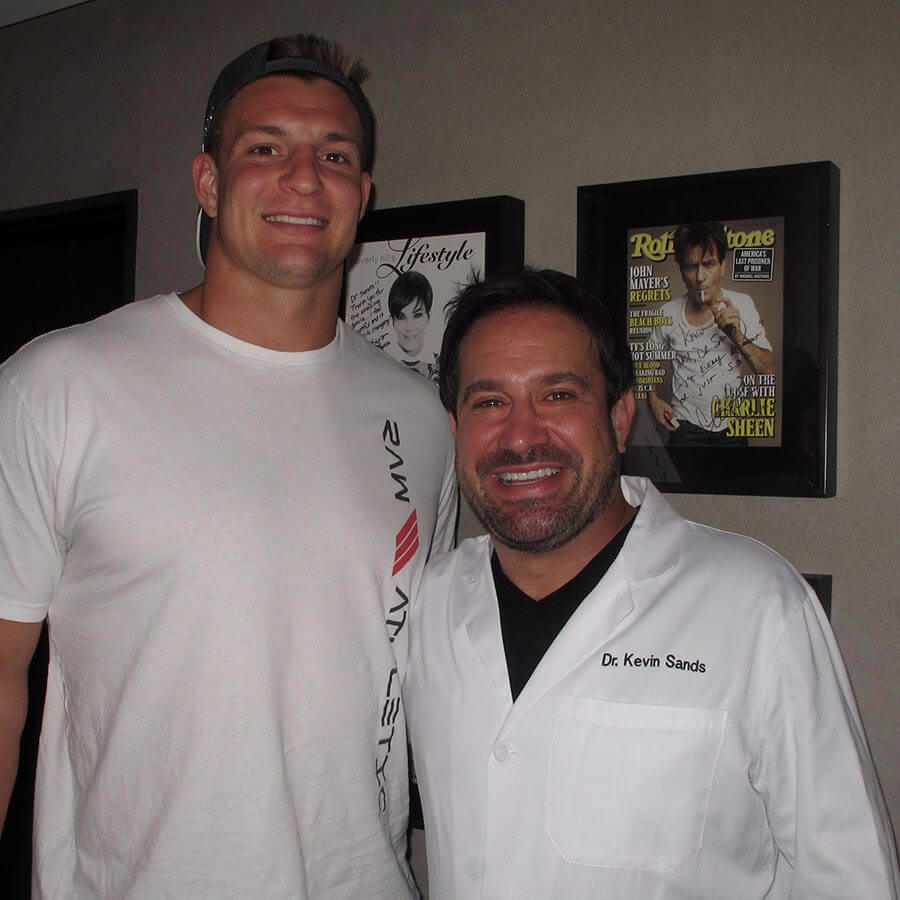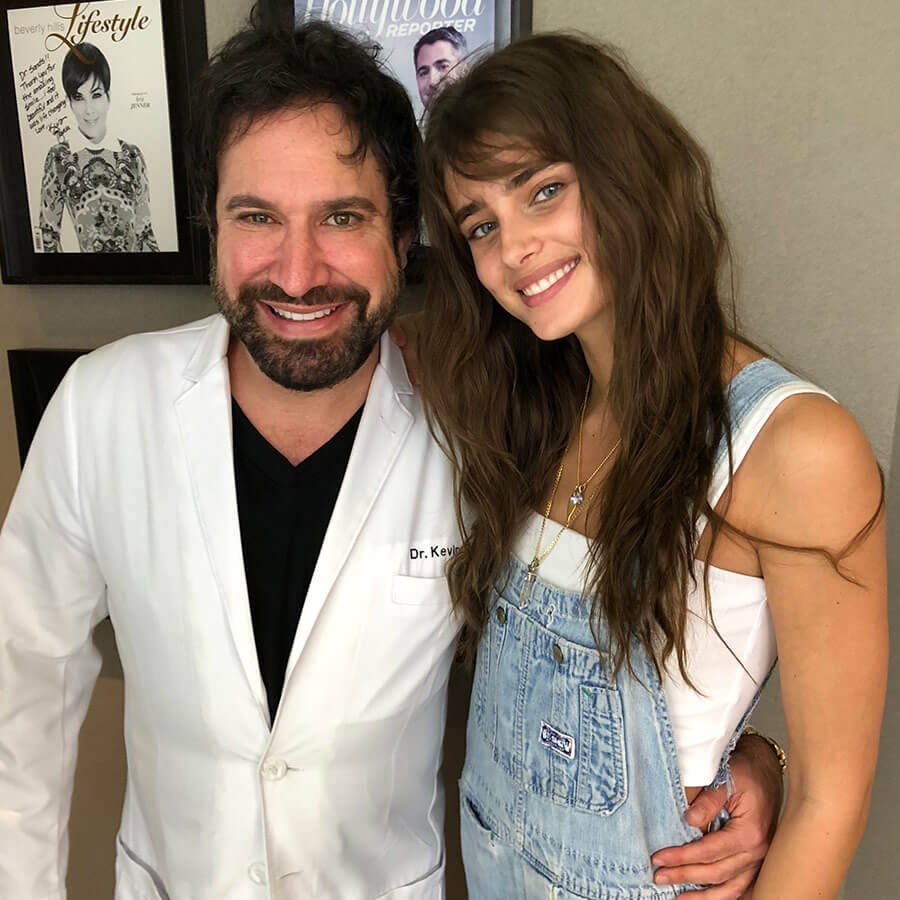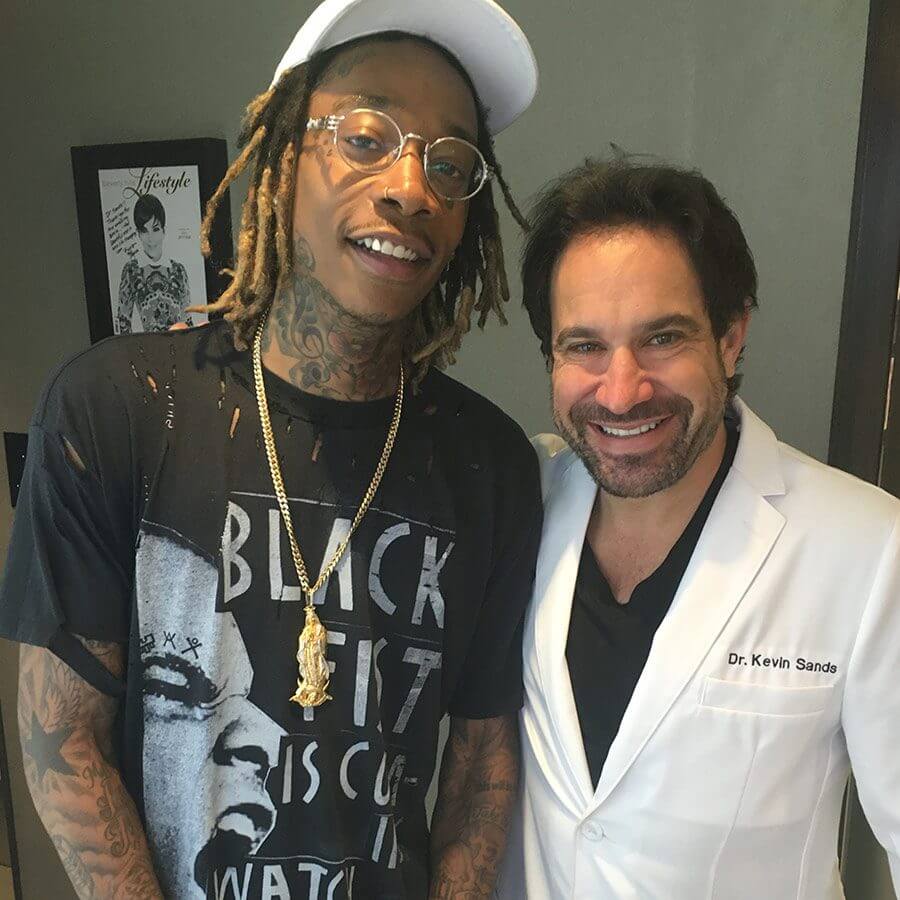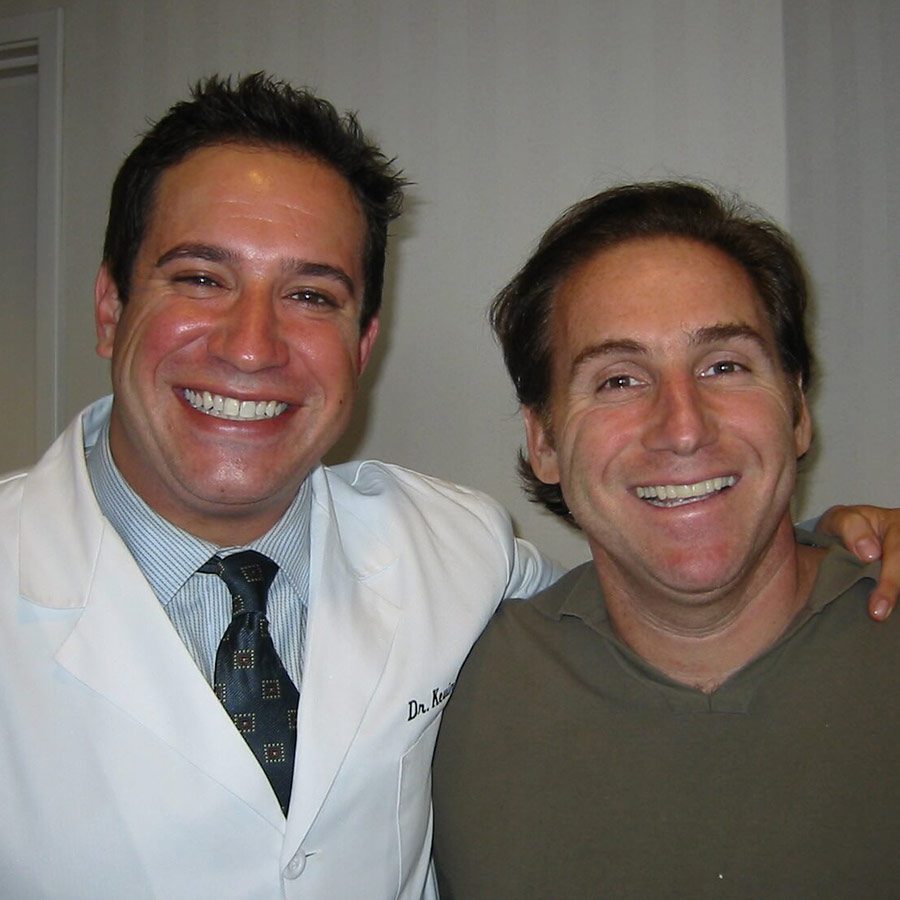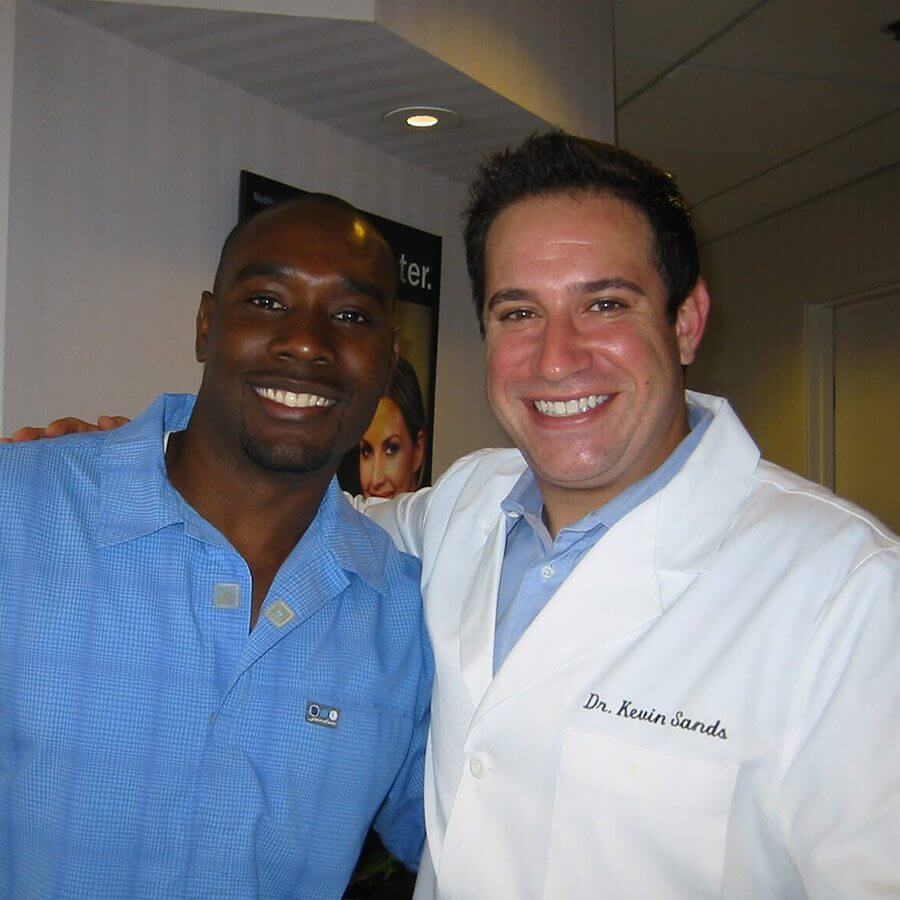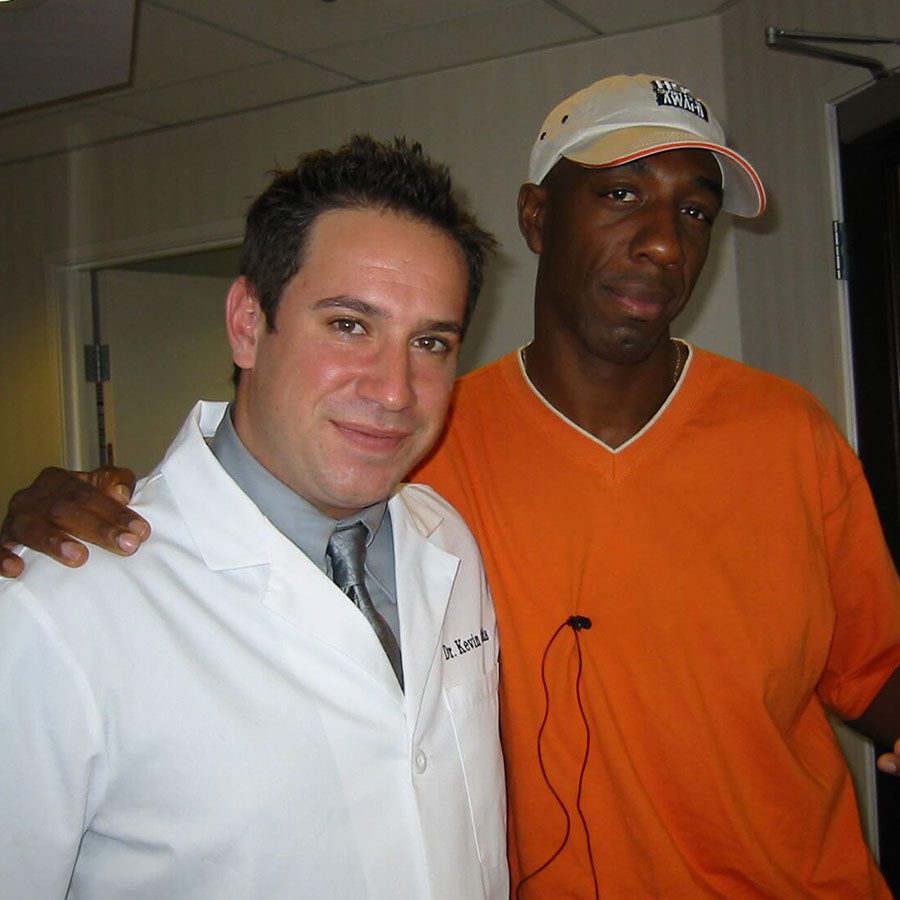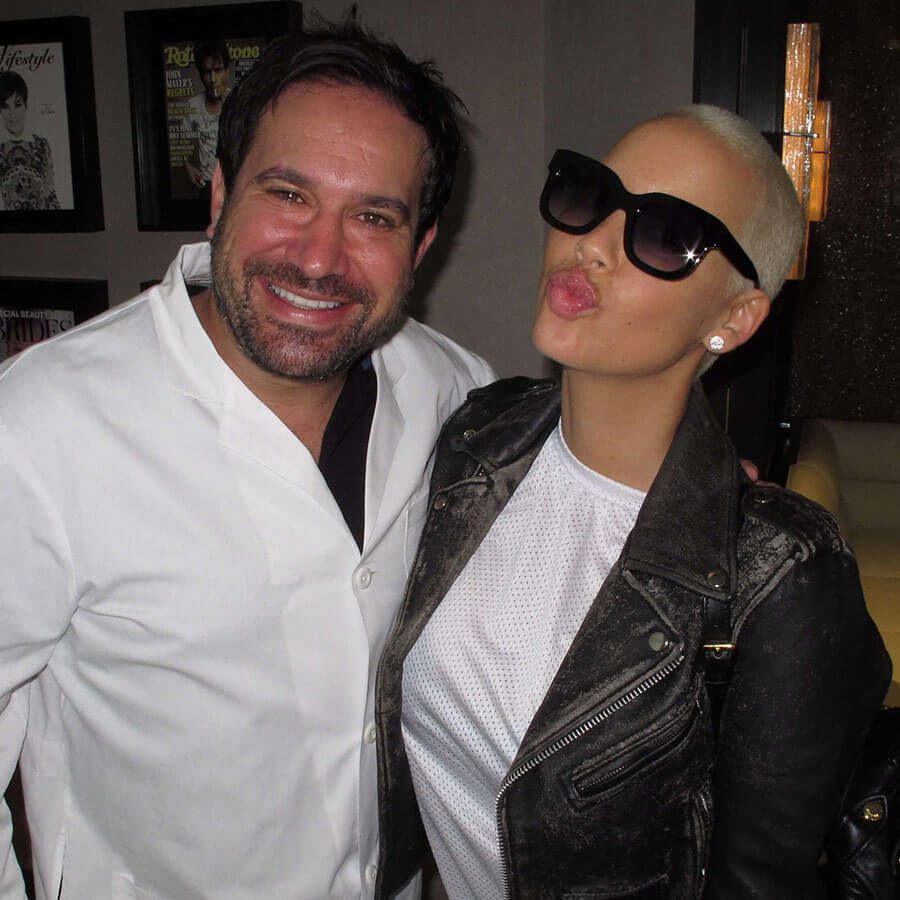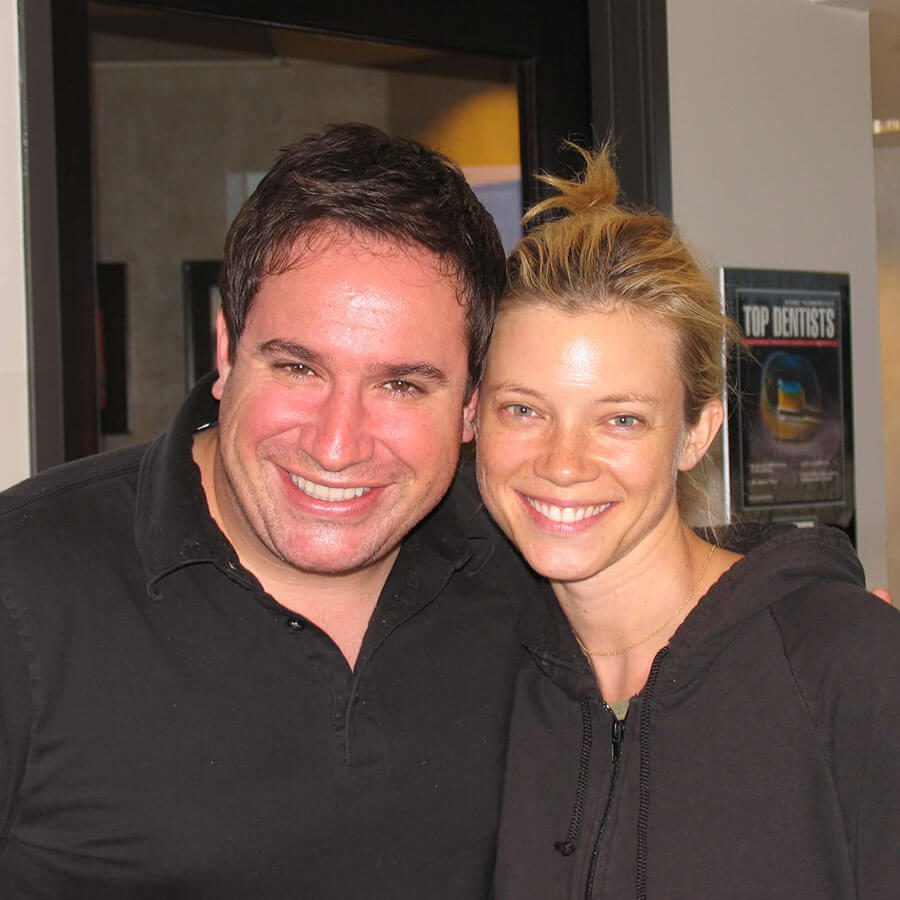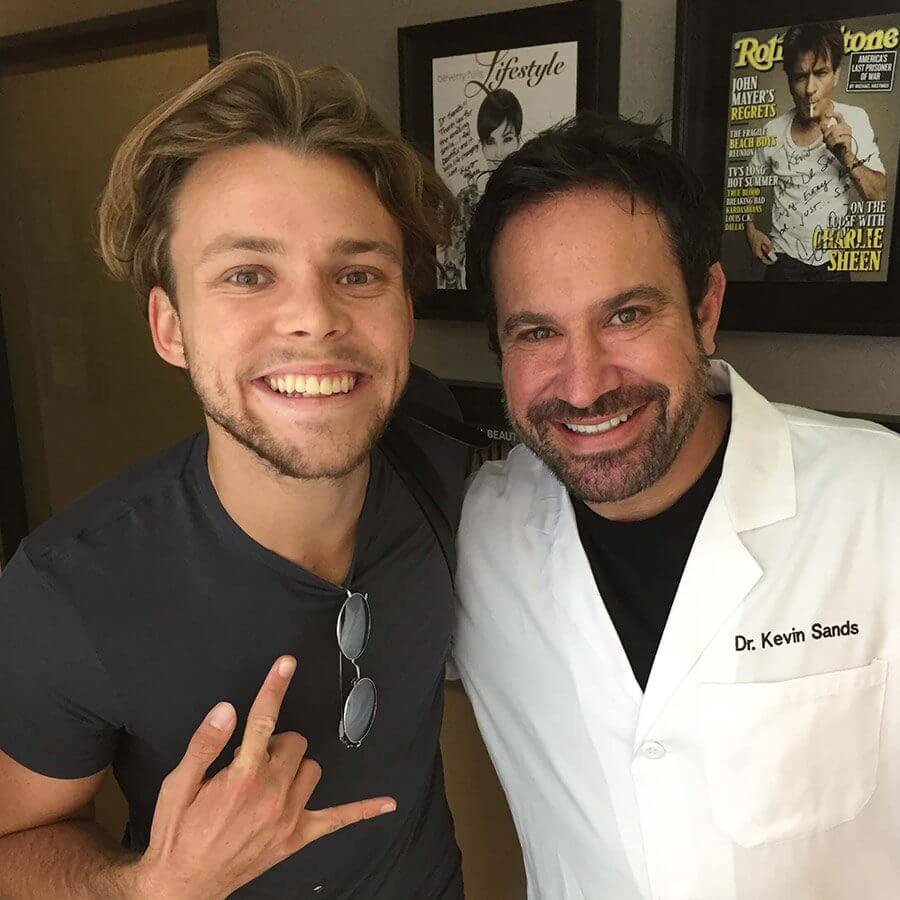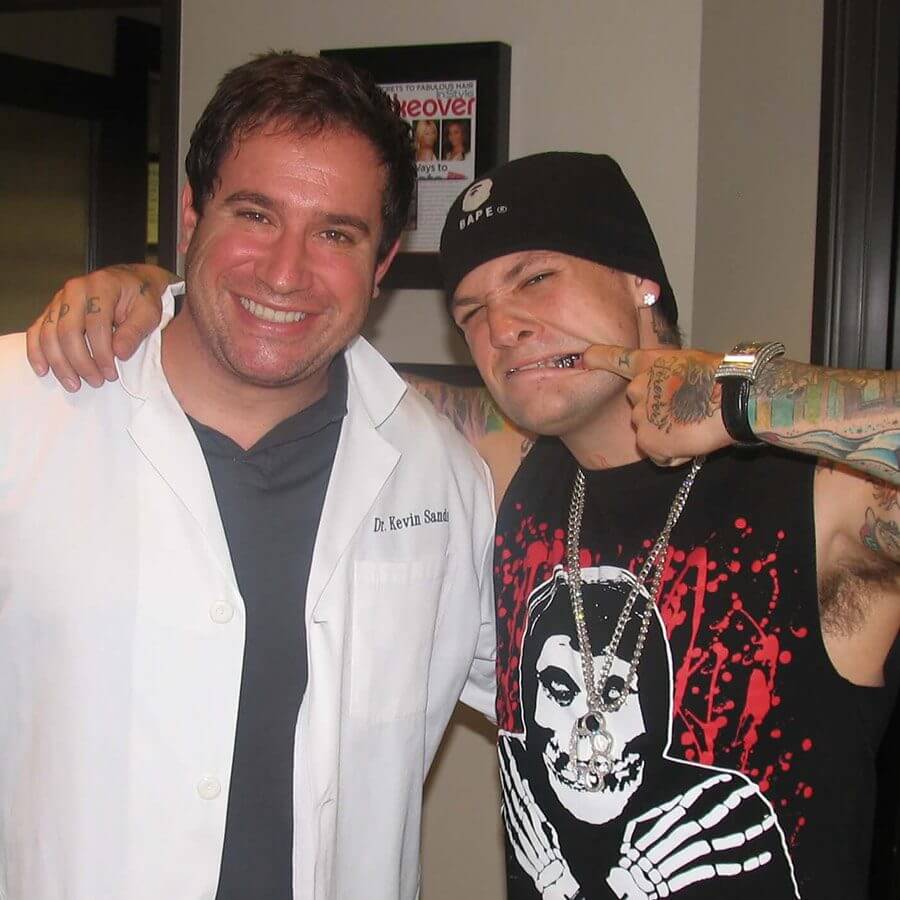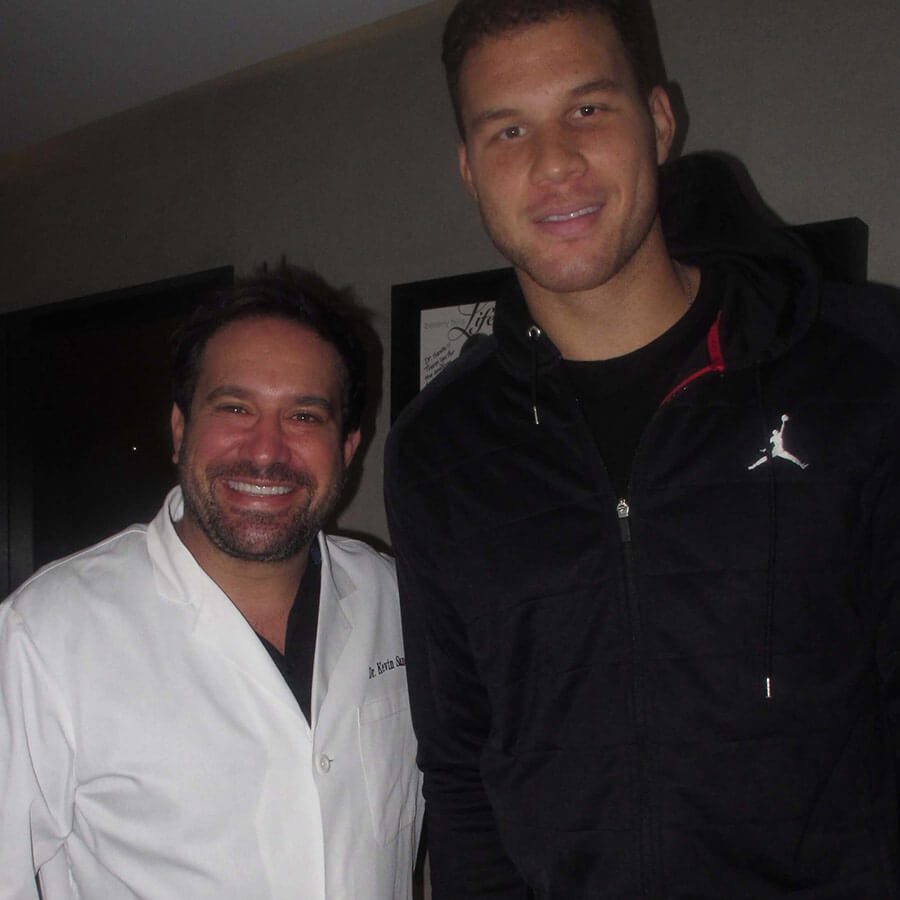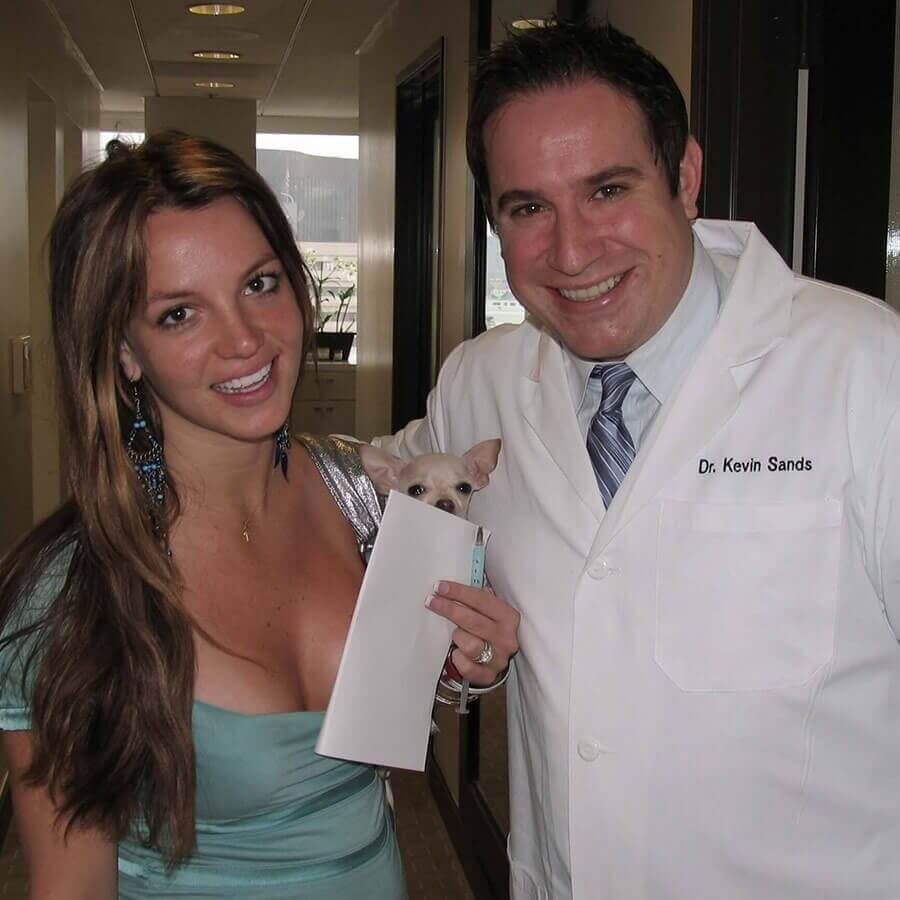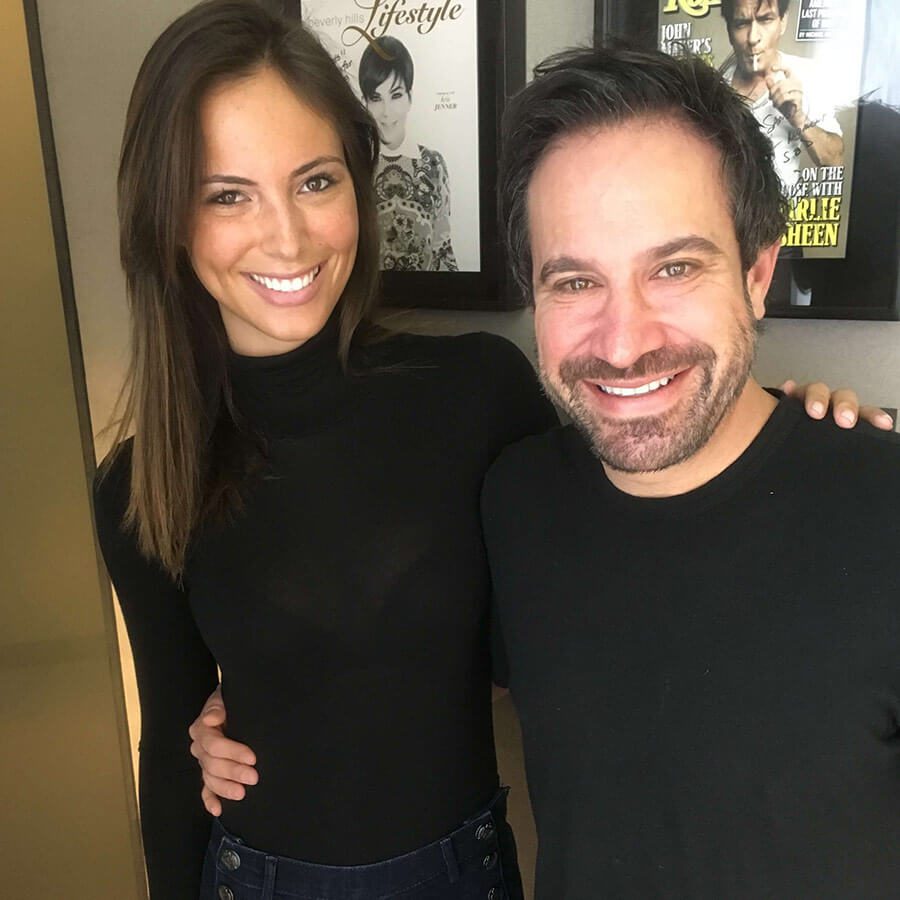 ZOOM! Teeth Whitening in Beverly Hills, CA
If you are dissatisfied with your smile because of discolored, dull teeth, ZOOM! Teeth Whitening may be the right choice for you. Dr. Sands is committed to providing every patient with a bright and radiant smile that can completely transform their whole facial aesthetic. People with unattractive teeth are less likely to show their smiles and often appear unhappy or sullen. ZOOM! Teeth Whitening is a quick and painless in-office whitening system that provides dramatic results—teeth that are up to eight shades whiter!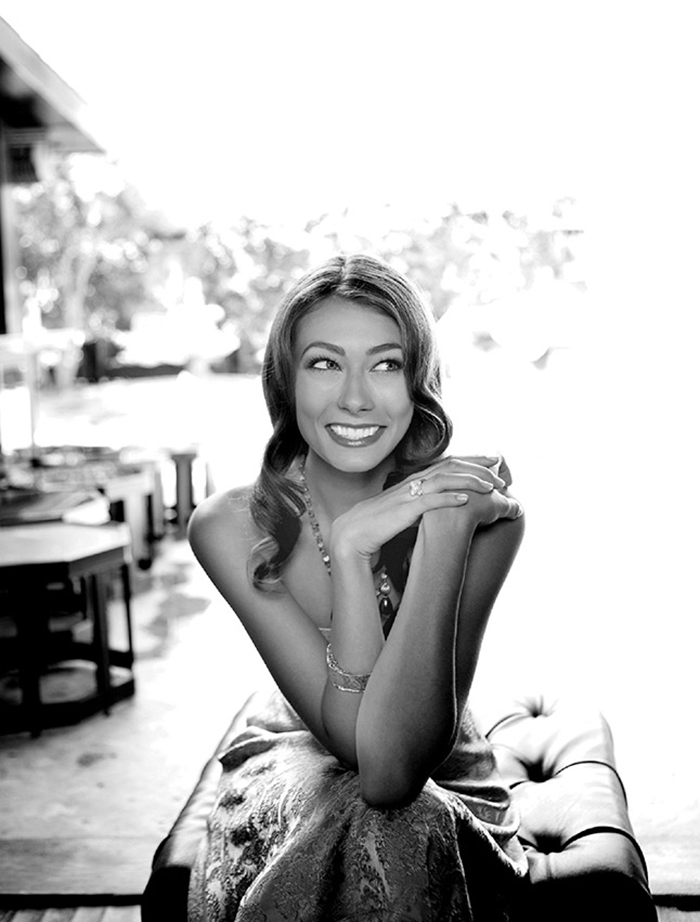 Who Can Benefit From ZOOM! Teeth Whitening?
---
Tooth Discoloration
Years of poor lifestyle choices can leave you with permanently discolored or stained teeth. Enamel erosion can leave your teeth looking dark or brown. Years of drinking coffee, soda, or wine will often result in stained teeth. Teeth whitening helps men and women regain whiter and brighter teeth. Even patients with yellowed teeth as a result of smoking can find dramatic improvement in the coloration of their teeth.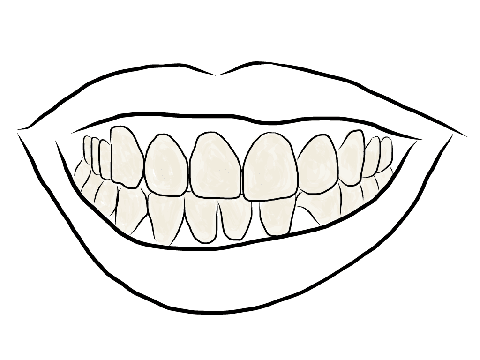 ---
Patients Over 13 Years old
ZOOM! Teeth Whitening shouldn't be performed on patients younger than 13 years of age. Teeth whitening can have negative effects on the teeth of young patients. Additionally, women who are pregnant or breastfeeding shouldn't undergo the ZOOM! Teeth Whitening procedure. If you are of age and have good oral health, ZOOM! can significantly improve the quality of your smile.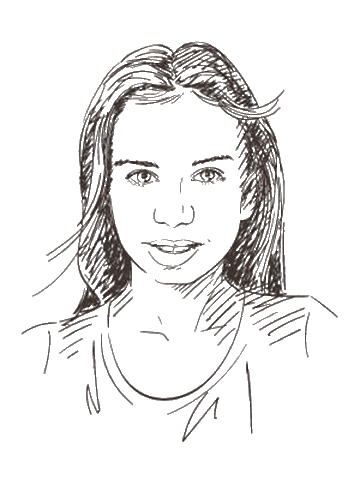 ---
Patients With Little Time
Other teeth whitening systems, whether performed at home or in an office, often require lengthy and numerous treatments to achieve the desired results. Patients who choose ZOOM! are looking to achieve dramatic results without wasting valuable time. A full ZOOM! Teeth Whitening system can be completed in under an hour, and only one treatment is necessary to achieve the results you desire.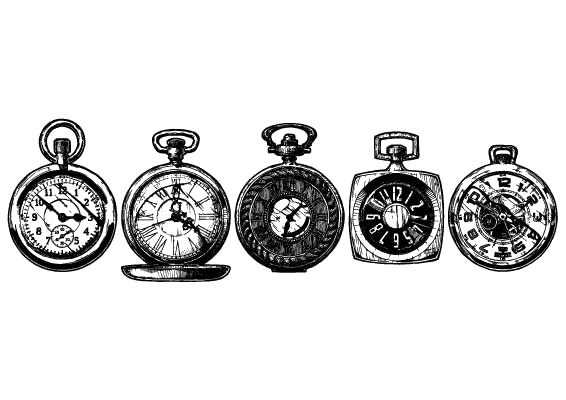 ---
SPEEDY, IMMEDIATE RESULTS
ZOOM! Teeth Whitening treatments take just one hour to complete, and your results are visible the second you walk out the door. No more wasting time with multiple treatments that take days or even weeks to achieve visible results. Enjoy your brighter smile sooner and faster.
PAINLESS
The ZOOM! Teeth Whitening works on the surface of your teeth, affecting little of the nerves in the deeper surfaces. For patients with highly sensitive teeth, simply taking over-the-counter oral pain medication like ibuprofen can ease any discomfort that may be felt.
DRAMATIC RESULTS
ZOOM! Teeth Whitening is the preferred teeth whitening system among many people because it is able to visibly whiten your teeth up to eight shades in one sitting. Most whitening systems require multiple treatments to achieve only half the results of ZOOM!
LASTING RESULTS
Other teeth whitening procedures, especially at-home treatments, can require multiple treatments that don't yield the long-term results you desire. ZOOM! Teeth Whitening works deeper into the outer layers of your teeth, providing results that last for 12 to 18 months. Some patients are able to achieve longer-lasting results with a good cleaning routine.
Concerns About ZOOM! Teeth Whitening
---
THE PROCEDURE PROCESS
The ZOOM! Teeth Whitening system can be performed during an easy and speedy office visit in under an hour.
An exam is performed to ensure that your teeth and gums are healthy enough to undergo the whitening procedure. A quick cleaning may be performed to prep your teeth for treatment.
Your gums and soft tissues are protected with a gel coating.
A layer of the ZOOM! Whitening agent is applied to the front of your teeth, then a laser light is positioned in front of your mouth and turned on for 15 minutes.
After four 15-minute sessions, you will be able to leave the office with a noticeably whiter smile.
---
COSTS
Teeth whitening is a worthwhile investment, and you cannot place a price on the perfect smile. The cost of ZOOM! Teeth Whitening varies between patients depending on individual need. The extent of whitening required will affect the ultimate cost of your procedure. Dr. Sands will provide you with a detailed quote during your consultation.
---
MAINTAINING RESULTS
Treating your teeth with care following your procedure is of the highest importance for maintaining your results. To ensure the best, longest-lasting results, you should:
Brush and floss regularly
Avoid abrasive toothpaste
Visit the dentist regularly
Avoid stain-causing foods, such as:

Coffee
Wine
Dark sodas
Dark colored fruits and berries
---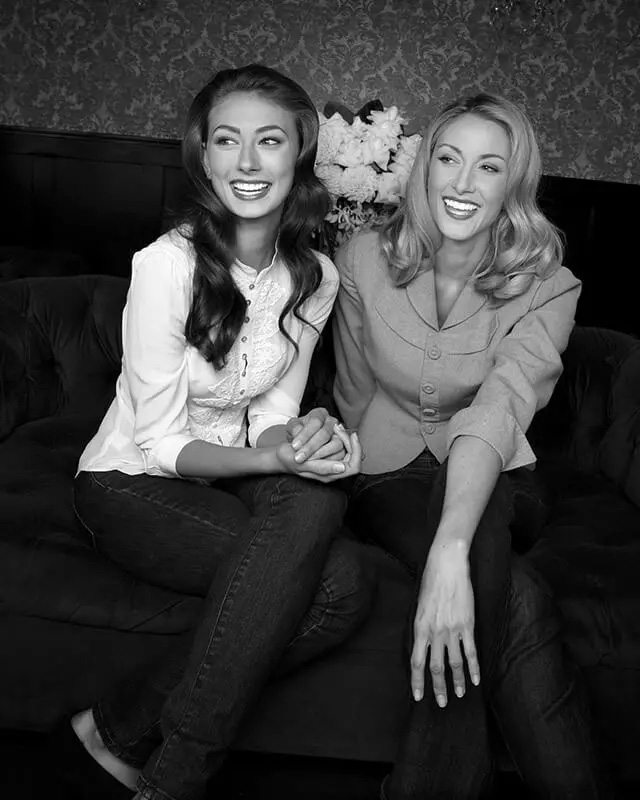 "Thank You so much for the laser teeth whitening treatment. My teeth look great! I was so excited when you offered to do the treatment because it is something I have wanted to do for awhile. What a difference it has made. The story we did on you hasn't aired yet but we will be sure to let you know when it does and we can send you a copy of the segment. Thanks again, Kevin!"
---
FAQs
---
IS TEETH WHITENING PERMANENT?
Teeth whitening cannot prevent new stains from forming. However, ZOOM! provides the longest-lasting teeth whitening results of any product on the market.
---
WILL I HAVE TOOTH SENSITIVITY FOLLOWING THE WHITENING PROCESS?
Teeth whitening may result in some sensitivity to hot and cold temperatures. However, in most patients, this only lasts several days.
---
HOW CAN I PRESERVE THE NEW WHITENESS OF MY TEETH?
To achieve whiter teeth for longer, you should avoid stain-causing foods and other harmful habits such as smoking. It is also important to thoroughly clean your teeth to prevent stains from setting in.
---
IS ZOOM! TEETH WHITENING BETTER THAN LASER WHITENING?
While laser whitening is a safe and effective form of teeth whitening, ZOOM! is able to make your teeth up to two shades more white than laser treatments.
---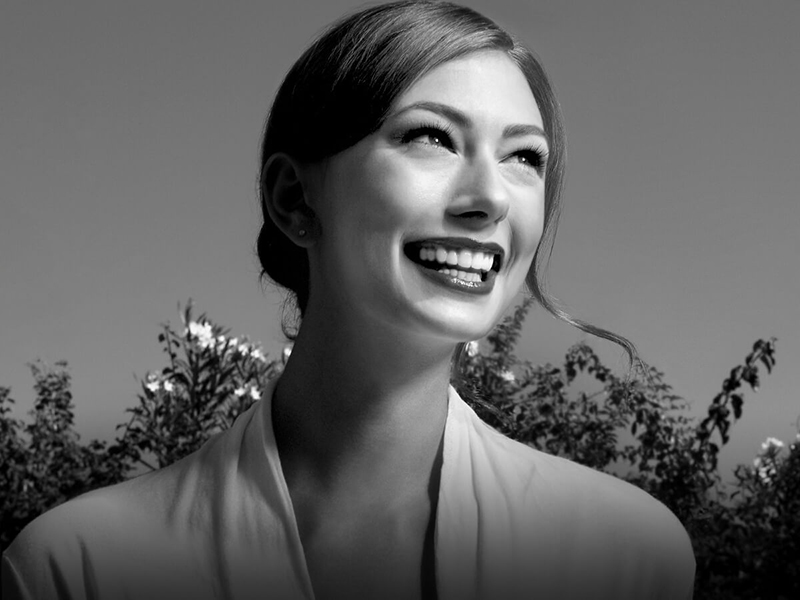 Get In Touch
---
Dr. Sands' entire staff shares his philosophy and commitment to providing patients with excellence in cosmetic dentistry at the highest level of service. They build long-lasting dental relationships one smile at a time and are dedicated to helping patients achieve their dream smile.