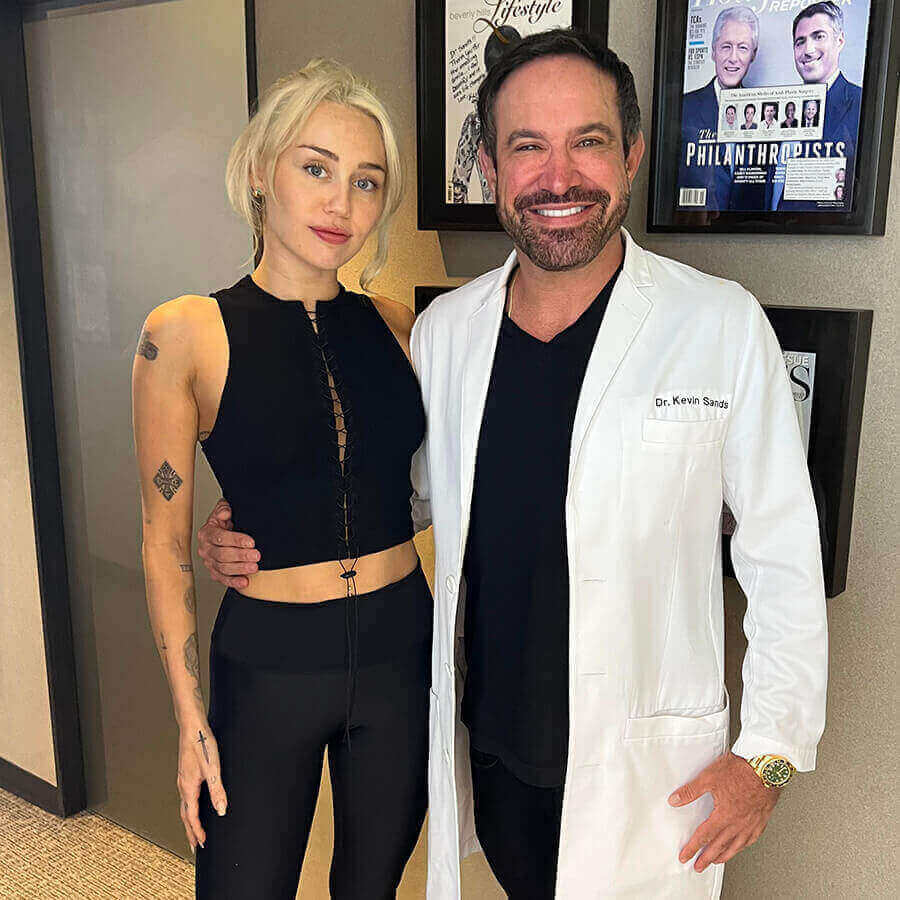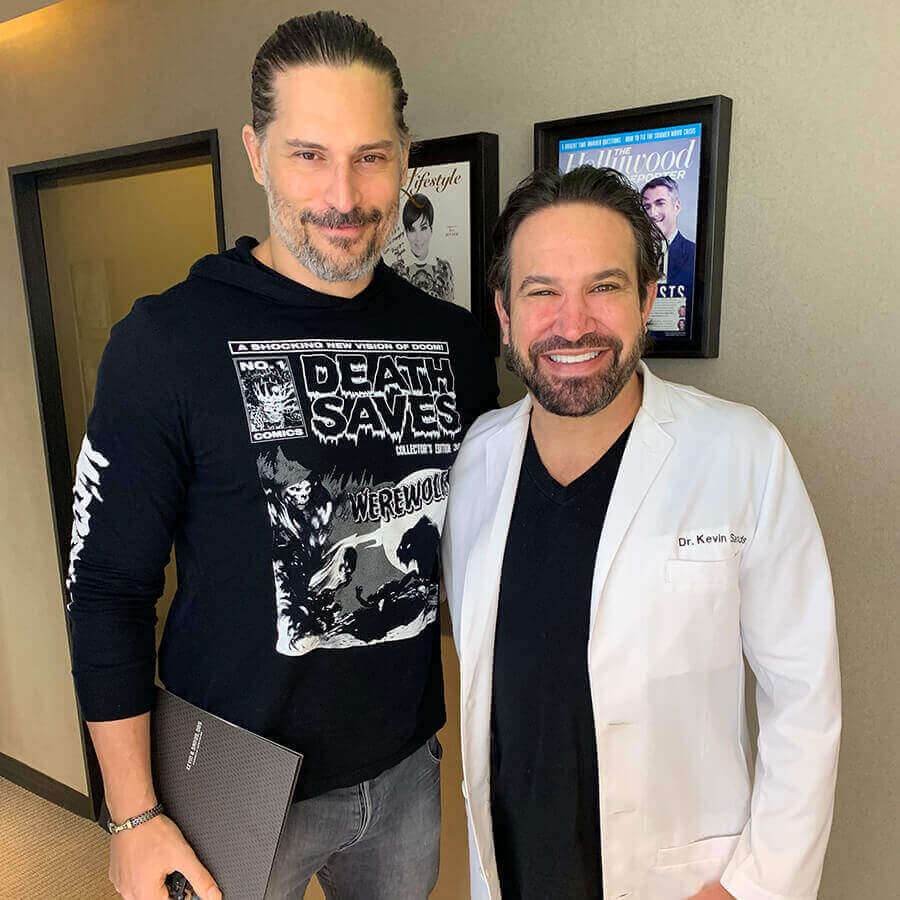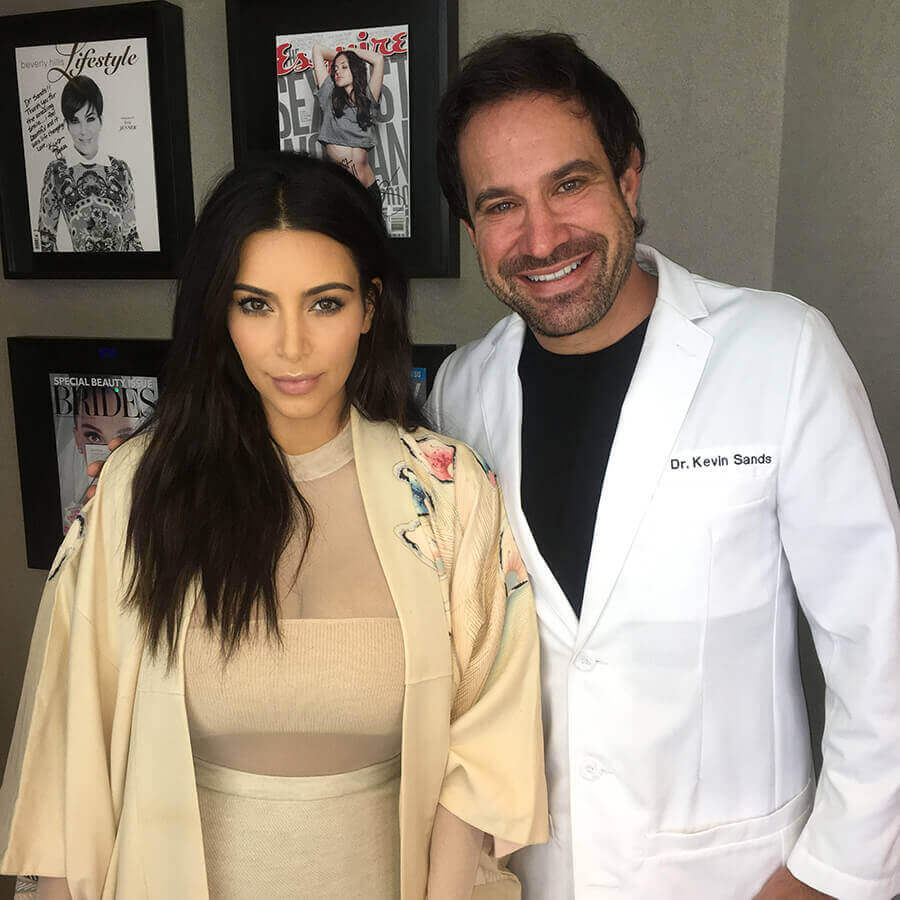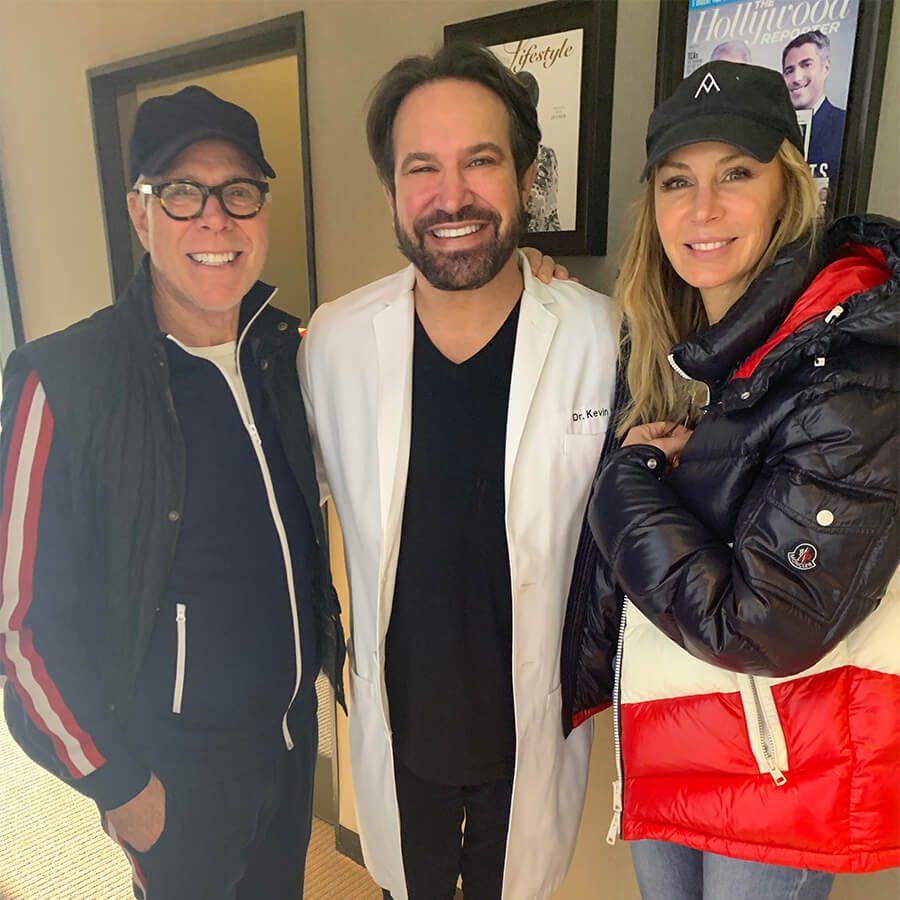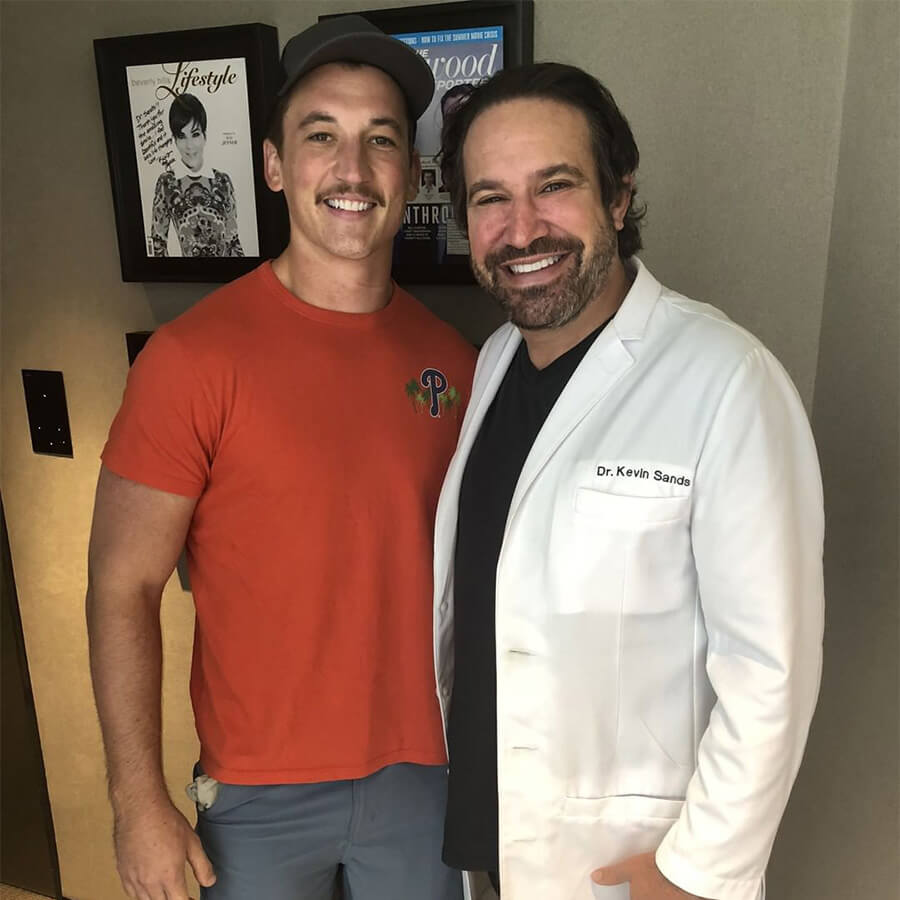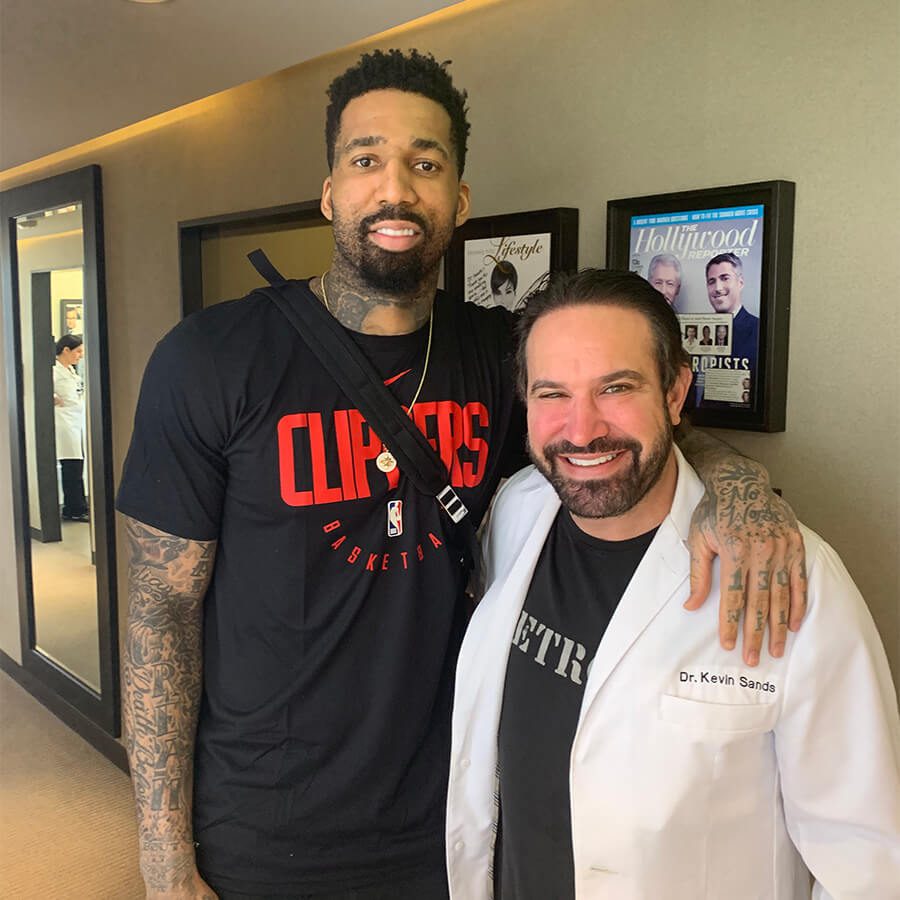 Dr. Kevin B. Sands
Dr. Kevin B. Sands is a specialist in overall dental care and cosmetic dentistry with offices located in Beverly Hills and Dubai. He is a graduate of the prestigious USC School of Dentistry and is a member of the California State Dental Association, the American Academy of Cosmetic Dentistry, and the American Dental Association.
Dr. Sands is well-renowned among Hollywood's most elite stars and has been featured in top publications such as Cosmopolitan, The Hollywood Reporter, Vogue, U.S. News & World Report, and Us Weekly. As Hollywood's premier cosmetic dentist to the stars, Dr. Sands has appeared on numerous television shows including Keeping Up With The Kardashians, E! News, Good Day L.A., the Netflix series Celebrity Plastic Surgeons of Beverly Hills, and many more…

WHY CHOOSE DR. SANDS AS YOUR COSMETIC DENTIST?
---
---
Over the last 15 years, Dr. Sands has restored the health and beauty of thousands of smiles with porcelain veneers, dental implants, whitening dentistry, and dental bonding.
Both of his practices hold the highest standards of health and strive to make every patient's visit comfortable, secure, and memorable.
To give his patients the most care-free, relaxed experience possible or to accomplish a procedure in fewer treatments, Dr. Sands offers many options for sedation dentistry.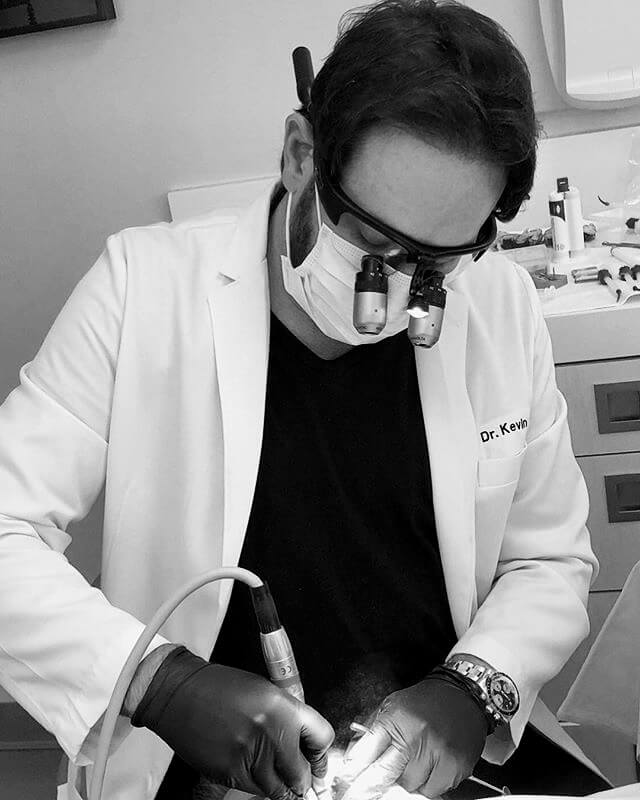 Realizing that no two smiles are alike, Dr. Sands treats each patient with a customized plan. His goal is always to give his patients a smile that improves not only their teeth but also their self-esteem and overall quality of life. Together with each patient, he works to achieve a look that suits their desires, functions flawlessly, and pleases the eye.
Request a Consultation
"Dr. Sands!! Thank you for the amazing smile… I feel beautiful and it was life changing!!"
Love,
Kris Jenner
"Ever since I had veneers put on, my life has improved dramatically. I have so much more self-confidence, that I can't stop smiling. It's amazing how two short visits to your office changed my life."
M.D.K.
"Words cannot express how thankful I am to all of you. I feel like you have given me my smile back! It came out exactly how I wanted it to… You have more than surpassed my expectations."
G.R.
"Thank you so much for the laser teeth whitening treatment. My teeth look great! I was so excited when you offered to do the treatment because it is something I have wanted to do for awhile. What a difference it has made… Thanks again, Kevin!"
J.N.
---
Get In Touch
---
Dr. Sands' entire staff shares his philosophy and commitment to providing patients with excellence in cosmetic dentistry at the highest level of service. They build long-lasting dental relationships one smile at a time and are dedicated to helping patients achieve their dream smile.