How Porcelain Veneers Can Improve Your Teeth
Your smile speaks volumes about you. A wide, full smile usually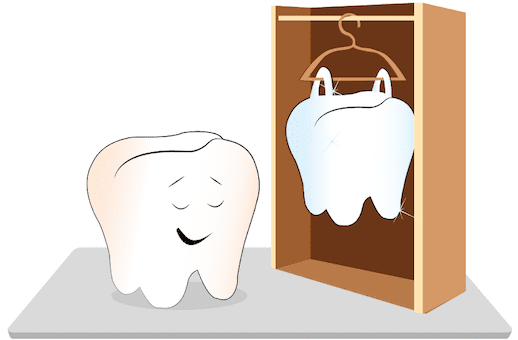 tells others that you are open and friendly. A pursed, straight-line smile typically indicates that you are shy and closed off. Healthy, clean teeth are the mark of someone put together and organized. Have you stopped and taken a second to consider what your smile is saying about you? If it's not very positive, chances are that your teeth are to blame.
Common Causes of Unsightly Teeth  
Discolorations
Stains
Chips
Gaps
Crookedness
Discolorations/Stains
Your morning coffee and that glass of wine at dinner, while making you extremely happy, are staining your teeth. Discolored teeth can age you and make you appear unattractive. It is important to maintain a regular cleaning routine to keep your pearly whites, well, white.
Chips/Broken Teeth
Only pro hockey players can pull off chipped or broken teeth, and that's because they have the amazing story to explain it away. For the everyday person, chipped and broken teeth create an unbalanced smile. Tooth decay can cause your teeth to become weak and break easily. So, even if your tooth loss is due to an accident, people may take it as a sign that you don't have the best oral hygiene. Talk about embarrassing.
Gapped/Crooked Teeth
Gapped and crooked teeth throw off the uniformity of a smile. In regards to beauty, balance and symmetry are very important for creating an appearance that is attractive to the eye. Gaps and crookedness that create an asymmetrical look can affect how appealing your smile is.
When Brushing Just Isn't Cutting It
It can't be stressed enough that a daily, thorough oral regimen will help by leaps and bounds in providing you with an attractive smile. Healthy teeth are the most important part of a smile. But even if your teeth are healthy, they may not be aesthetically pleasing. Sometimes it's impossible to fight discoloration and the fact that you are sporting a huge front gap. Brushing certainly isn't going to bring back a chipped tooth, and it can be embarrassing living with unattractive teeth. Luckily, you don't have to. You can reclaim your beautiful smile with the help of porcelain veneers.
Porcelain Veneers
Porcelain veneers are thin, shell-like sheets that cover the outside of damaged teeth. They require little alteration of the existing tooth structure and become very strong once bonded. Veneers can last over 15 years with good detail care.
Benefits of Porcelain Veneers
Make teeth appear whiter
Obscure crooked and gapped teeth
Are customized to match existing tooth color and shape
Are non-porous and resistant to staining
Have minimal pain associated with the application procedure
If your teeth could use a little improvement to give you a gorgeous smile, see how porcelain veneers can help you. Set up your consultation with Dr. Kevin Sands to discuss your options today! Call 310.273.011 or fill out our online contact form here.