How to Look Younger with Zoom! Whitening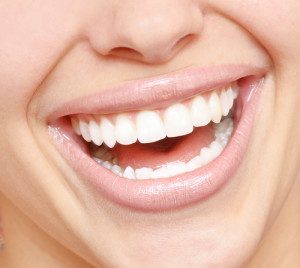 Want to look years younger in just an hour? An influential factor in projecting an attractive and youthful appearance is a nice smile. Yellow or stained teeth can greatly age your smile and your overall appearance. While you may already use toothpaste and strips that contain whitening boosters, the effects tend to be only temporary. This is why Dr. Kevin Sands offers Zoom!® whitening at his Beverly Hills practice.
Zoom!® Teeth Whitening
The Zoom!® system is designed to make your teeth noticeably (up to eight shades) whiter! Unlike many other whitening treatments that can irritate the gums and take multiple treatments to complete, Zoom!® whitening causes minimal irritation and takes only ONE, hour-long treatment. Each procedure is simply performed by applying a bleaching solution to the teeth, which are then exposed to a specialized Zoom!® light.
How Long Do the Results Last?
Your newly brightened smile will typically last anywhere between 12 and 18 months. However, to ensure the longest-lasting results, you should maintain proper oral hygiene and refrain from activities that can stain the teeth, such as drinking red wine and smoking.
To schedule a consultation with Dr. Kevin Sands at his state-of-the-art practice, feel free to call (310) 273-0111 or fill out our online contact form today. As a highly experienced and respected cosmetic dentist, Dr. Sands looks forward to meeting you soon and helping you achieve a noticeably whiter smile.