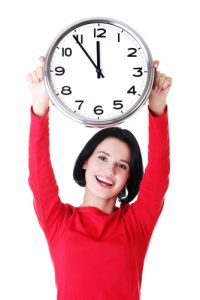 A good smile is one of the most important aspects of projecting an attractive appearance. While some are satisfied with the current condition of their teeth, others are not. With cosmetic dentistry, problems like discolored, crooked, or even missing teeth can be corrected. At his Beverly Hills practice, Dr. Kevin Sands offers patients of all ages a wide variety of treatments and procedures to help them achieve a natural-looking smile that is unique to them.
What if we told you that you could have perfect teeth and a fantastic smile in less than two weeks? Porcelain veneers can achieve this. Through a simple process of bonding perfectly shaped porcelain directly to your teeth, a perfect smile is just a consultation away.
For patients who are looking for an alternative to dentures, dental implants are extremely effective. Made of strong titanium, these implants are fused with the jawbone and capped off to provide permanent teeth replacement.
Teeth whitening has become all the rage over the last few years, and with the dramatic improvement that noticeably whiter teeth can provide to a person's appearance, it's easy to see why. At his state-of-the-art office, Dr. Kevin Sands offers the most powerful whitening treatment, Zoom!®. In a one-hour office visit, patients can obtain a smile that is up to eight shades whiter than before.
While braces remain a popular option for many people, Invisalign® offers patients a more desirable alternative for straightening their teeth. By wearing molded clear trays that are barely detectable to the human eye, Invisalign® permanently straightens the teeth over time.
As a highly experienced cosmetic dentist to the stars, Dr. Sands knows the beauty of a genuine smile. He can help restore lost teeth, straighten crooked teeth, whiten teeth, and correct any other aesthetic or oral health concerns you may have. In case you need one more reason to smile, please schedule an appointment by calling (310) 273-0111 or filling out our online contact form today.