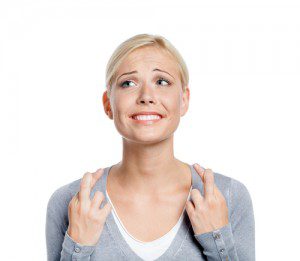 While permanent dental treatments can definitely be a positive thing, many people are intimidated by the idea that their procedure cannot be reversed if they are unhappy with the result. Especially when the treatment is for cosmetic purposes only, the patient should do their homework and understand what they can expect with the procedure. Choosing a dentist that has plenty of successful experience can also put your mind at ease.
Reversible Procedures
Here are a couple of procedures that can be reversed:
Tooth Extraction
As we mentioned in a previous post, if you lose a tooth or get one extracted, there is a window of time that your tooth can be reinserted into the gums to function as if it had never been missing. However odds are, if you visit the dentist to have a tooth removed, there was a good reason to do so. A crown with a dental implant can replace the missing tooth to function and look just like its natural predecessor.
Bonding
Bonding is used to repair chips in the teeth. Since dental bonding can slightly become discolored over time, many wish to get it replaced or removed. This can easily be done with a drill. A very small amount of surrounding enamel may be removed as a result, but high magnification of the area helps to avoid this. Any enamel that is removed can be easily replaced with the new bonding.
Non-Reversible Procedures
Many dental procedures cannot be reversed because they are meant to have long-lasting or permanent results. However, these treatments may be improved or modified if anything goes wrong or if regular wear and tear has compromised the prior results.
Crowns
Because a significant amount of the tooth must be removed in order to place a crown or "cap" over its basic structure, crowns should not be removed without being replaced. If the patient gets a chip in their crown, many times the dentist can "smooth out" the chipped area rather than replacing the entire crown. Crowns are long-lasting, but sometimes, usually after a period of many years, the cement that holds the crown in place can deteriorate from constant exposure to saliva. This will weaken the bond and may require a replacement if the prior crown cannot be used for any reason.
Implants

Dental implants are titanium rods that are inserted into the gums and are capped with a crown. The implants literally fuse with the jaw bone, creating a bond that can be even stronger than a natural tooth root. The need to remove an implant is very rare, but possible if necessary. Most often if a problem occurs with an implant, the problem really exists with the crown that is secured on top of it, which can be easily corrected. Implants, on the other hand, are more difficult to remove. Older techniques involve cutting the jawbone, and therefore removing a small amount (about 1 mm) of surrounding bone. Implants can also be removed with the use of a special implant removing device. The implant itself should last a lifetime and is a more sturdy alternative to a crown restoration secured to the natural tooth root.
Veneers
Since the application of porcelain veneers involves smoothing down the tooth's surface about 1.5 mm, veneers are considered an irreversible procedure. Patients can get their veneers removed without being replaced, but the teeth will not look aesthetically pleasing, and they will not likely function as well as natural teeth. If a chip or crack occurs in a veneer, the entire veneer must be replaced.
With years of experience as a celebrity cosmetic dentist, Dr. Kevin Sands holds a strong reputation as one of best dentists in Beverly Hills. If you are considering a cosmetic dental procedure but are a little apprehensive, a consultation with Dr. Sands will help alleviate your concerns. Please call (310) 273-0111 today, or fill out our online contact form to schedule an appointment.