2 Minute Read: 
Did you know that what you eat and drink could be to blame for your dark, yellow teeth? 
Many people associate having white teeth with having a healthy smile. Unfortunately, many of the foods and drinks we enjoy can be damaging to our teeth.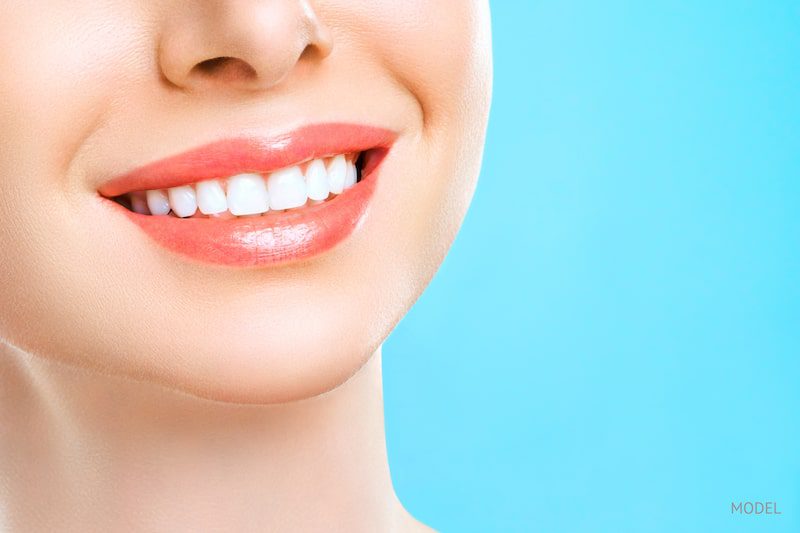 Coffee and red wine can stain your teeth over time, causing them to appear yellow or even a light brown. However, that does not mean you have to give up the food and drinks you love completely. 
It is still possible to consume the beverages we enjoy, such as coffee and red wine, while still keeping our teeth healthy and white. 
By following these simple tips, you will be on your way to a healthier, brighter smile. 
1. Brushing Your Teeth 30 Minutes After Consumption
Many people believe the trick to keeping your teeth white after indulging in some coffee or red wine is to brush immediately after consumption. This can actually be harmful to your teeth. 
When you eat food, especially acidic ones, your enamel weakens and brushing your teeth immediately after harms the already weakened enamel. Unfortunately, once your enamel is gone, there is no way to get it back. 
To avoid staining after having dark food and drink, brush your teeth 30 minutes to an hour after eating or drinking. This will protect your enamel while still allowing you to keep your teeth white. 
2. Visiting Your Dentist Regularly 
It is not enough to just brush and floss at home. Visiting your dentist regularly is essential to maintaining a healthy mouth. When you visit your dentist for cleanings and checkups, the hygienist cleans your teeth and polishes surface stains. 
Having regular teeth cleanings can help maintain whiter, brighter teeth. 
3. Undergoing Whitening Treatment 
In some cases, brushing your teeth with a whitening toothpaste and receiving regular dental cleanings may not be enough to eliminate your set-in stains. 
Undergoing a professional whitening treatment may be what you need to achieve your ideal smile. Dr. Sands offers ZOOM! Teeth Whitening to safely whiten teeth, immediately eliminating stubborn coffee and wine stains. 
With Zoom! Teeth Whitening, you can feel more confident about your smile. 
To maintain your results from your teeth-whitening treatment, you should still brush your teeth after eating and drinking and visit your dentist twice a year. 
Results from the treatment should last 12 to 18 months, and the treatment can be redone when needed. 
Interested in Learning More About Maintaining a White Smile? 
If you are interested in learning more about maintaining a white smile, please contact our Beverly Hills office by calling (310) 273-0111 or filling out our online contact form.