Our bodies need food to provide nourishment and energy, making food an essential part of everyday life. Although many people know that what they eat has a major impact on the health of their bodies, many do not realize that it also has a major impact on the health of their teeth. In addition to brushing and flossing, including the following healthy foods in your diet and limiting your consumption of the tooth-damaging foods listed here can help maintain healthy teeth.
Eat
Foods rich in essential vitamins and minerals, such as vitamin D, calcium, and phosphorus, protect enamel and promote remineralization (replacement of minerals) in teeth.
Low-fat milk and cheese
Mushrooms
Dark, leafy veggies
Fish and tofu
Crunchy foods with a high water content put your chompers to work and stimulate the production of saliva while gently removing plaque from the surfaces.
Apples
Carrots
Celery
Raw pears
Avoid/Limit
Acidic foods can erode the enamel on the teeth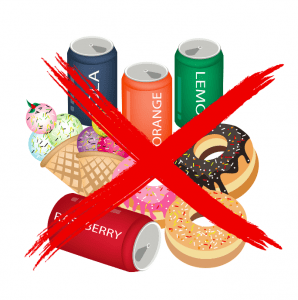 and lead to tooth decay, and dark-colored foods (and drinks) of this type can usually stain the teeth as well.
Citrus fruits
Pickles
Tomatoes
Coffee
Red wine
Soda
Foods high in sugar can get stuck in the nooks and crannies of your teeth and easily cause cavities.
Candy (especially hard candies)
Dried fruit
If you're concerned about the health and/or appearance of your teeth, Dr. Kevin Sands offers a wide variety of procedures to improve virtually any oral condition. To schedule your consultation with Dr. Sands, please call (310) 273-0111 or fill out our online contact form today. We look forward to helping you achieve a healthy, beautiful smile!