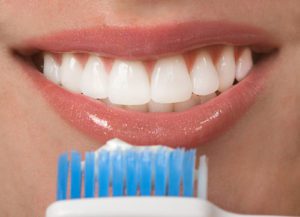 Porcelain veneers are one of the most versatile applications to restore your smile. They correct cracked, chipped, crooked, stained, and even gapped front teeth. As such, they are one of the most expensive options for smile restoration, which leaves many patients concerned with how to make their investment last.
The good news is, porcelain veneers closely resemble natural teeth. You don't have to avoid certain foods or implement any special hygiene routines to maintain their beauty and function. In fact, some might say they are even superior to natural teeth because they are resistant to staining. Although veneers are extremely durable, proper hygiene and a little common sense will go a long way to help them last for several years. Here are a few tips you should follow:
1. Do Not Chew on Hard, Non-Food Items
Like with regular teeth, chewing on hard items like pens or using your teeth as tools can potentially damage your veneers. Cracking or chipping them is rare, but it is possible. Habitually chewing in the same spot or using certain teeth to open packages consistently can also wear them out over time. Ice and hard candy should also be eaten in moderation and infrequently to avoid potential damage. This is true for natural teeth as well.
2. Maintain Regular Dental Hygiene
Veneers can collect plaque and tartar buildup exactly the same way natural teeth do, which is why it is so important to keep up with your dental hygiene. Brush your teeth twice per day, floss daily, and be sure to keep your bi-annual dental cleaning appointment. Only a dental hygienist can remove tartar from your teeth, which is almost guaranteed to build up over time. Keeping your cleaning appointment will prevent worse problems, such as gingivitis and cavities, from occurring.
3. Enjoy Any Type of Food
With your veneers, you can enjoy virtually any food. Wine, coffee, blueberries, and other food and beverage items that can stain your teeth will have no effect on porcelain veneers. This cannot be said for dental bonding, which is usually used to repair chips in the teeth. Although it is cheaper, bonding will often become discolored over time and will not match the rest of the tooth. Porcelain veneers will not stain and always cover the entire front of the tooth to prevent
any inconsistent coloring.
To schedule your consultation for porcelain veneers, call 310.273.0111. For your convenience, you may also fill out our online contact form.