2 Min Read
Genetics, dietary habits, and facial trauma can cause your teeth to become stained, broken, or chipped. While not all of these issues affect the functionality of your teeth, they can harm your smile's appearance.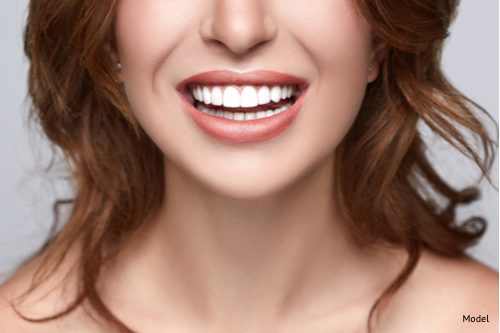 Even if you haven't sustained any damage to your teeth, you may still be unsatisfied with their appearance. Disproportionate tooth length or misshapen teeth can be genetic and can draw negative attention to your smile.
How Can Dental Bonding Help?
Dental bonding is a popular and easy solution for some of the aesthetic concerns above, including gaps, chips, and length issues. Dental bonding works by using a tooth-colored bonding agent to improve the look of the tooth.
The bonding agent is a synthetic resin that is carefully etched over the tooth and sculpted into the right shape. Once applied, the resin is hardened using a specialized light. The hardened resin is trimmed, shaped, and polished until it complements the natural color and proportions of your smile. Dental bonding can be used to:
Whiten the teeth or correct discoloration
Reshape broken or chipped teeth
Elongate shorter teeth to improve smile symmetry
Restore the tooth after decay
The results after dental bonding are semi-permanent and can last for up to 10 years, making this an effective and long-lasting solution for a variety of aesthetic dental issues.
How Does Dental Bonding Differ from Dental Fillings?
The primary difference between dental bonding and dental fillings are the issues that they are used to correct.
Dental bonding is mainly used for cosmetic reasons. A chipped tooth may still maintain its functionality and health, but the appearance of your smile will suffer. Dental bonding can be used to reshape the tooth and restore your smile.
Dental fillings are used to improve or restore the tooth's functionality after trauma, disease, or decay. Dental fillings are most commonly used to treat cavities. Unlike the material used for dental bonding, which is meant to resemble the tooth, the dental filling material can be made of a range of materials, including metals and porcelain. The material used for your fillings often depends on your personal preferences.
If you would like to learn whether dental bonding or fillings are right for you, be sure to visit your dentist. Your dentist will be able to evaluate the condition of your teeth and advise you on which option may be right for you.
Want to Learn More?
If you are interested in dental bonding and would like to learn more about your options, please contact Dr. Sands by calling 310-273-0111 or by filling out this contact form.