2 Minute Read: 
ZOOM! is a revolutionary teeth whitening process completed in your dentist's office. It uses hydrogen gel and a special bleaching lamp for power assistance. It's a safe, effective practice that many people can complete on a long lunch break—the process takes only 90 minutes. However, you'll have to take some care with your teeth to maintain the results.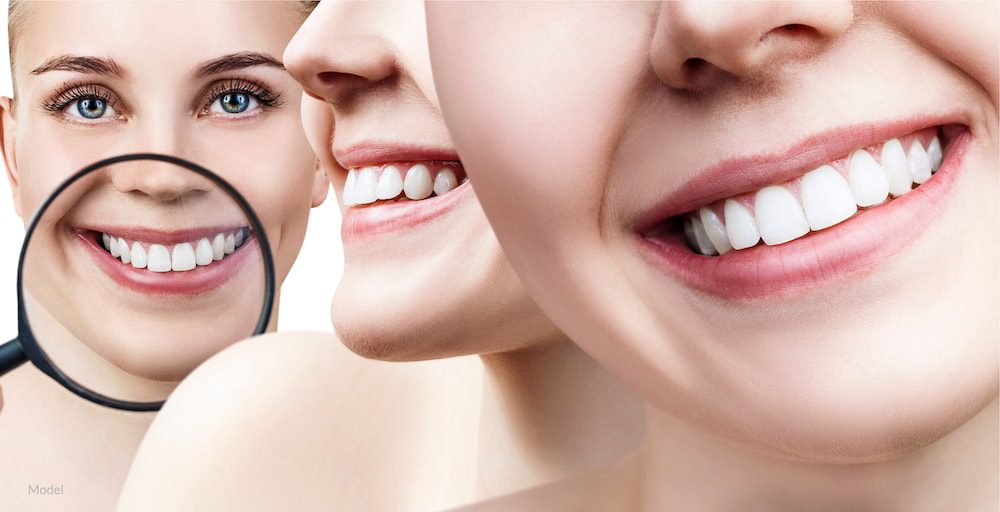 Avoid Tooth-Staining Food and Drink
The first 48 hours after your ZOOM! Teeth Whitening is the most important, so be very aware of what you eat and drink during this time. Certain foods tend to stain teeth, and yours will be particularly vulnerable at first.
Tea and coffee can quickly stain your teeth, but if you must have these or dark-colored sodas for a little caffeine boost, use a straw instead of sipping directly from the mug or glass. Citrus foods should also be limited immediately, as they can weaken the enamel of your teeth. Additional foods and drinks that can lead to discoloration include:
Fruit juices
Red wine
Darker sauces, such as soy sauce, barbeque sauce, or ketchup
Dark chocolate
Instead, opt for white or lighter colored vegetables, white meat such as chicken or pork, non-acidic fruits, and clear beverages (water is always great!).
Brush and Floss Regularly
Brush and floss regularly to keep your smile white, twice a day. Try to brush after every meal to prevent plaque build-up. After teeth whitening, you need to be dedicated to protecting your teeth.
If you can't brush your teeth right away, rinse with water after eating or consider carrying a small bottle of antiseptic mouthwash with you, as this can help kill the bacteria that cause plaque.
Follow Up Whitening Treatments
Even the revolutionary ZOOM! will not last forever. You may wish to have follow-up treatments as recommended by your dentist. Some treatments need a boost every six months, while others may not need to be repeated until after a couple of years. Depending on the health of your tooth enamel and the procedure your dentist used, they'll make recommendations as to how often you can safely have your teeth whitened.
Boost Your Smile Temporarily With Whitening Toothpaste
You don't need to use whitening toothpaste every day—in fact, it's better if you don't—but using it twice a week as a "touch up" treatment can help keep your results lasting longer. Whitening toothpaste removes mild surface stains, keeping them from building up over time.
Book Your ZOOM! Whitening Treatment Today!
Ready for a brighter smile? Contact the offices of Kevin Sands, DDS, by calling (310) 273-0111 or visiting us online for a teeth whitening consultation today!