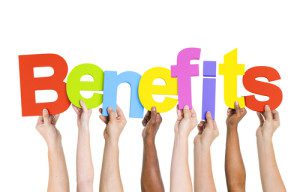 For some people, the thought of going to the dentist sends their heart racing and their hands trembling with anxiety. Some are so anxious about dental procedures that they completely avoid the dentist at all costs. Dr. Kevin Sands is a highly skilled and experienced cosmetic dentist, and he does everything within his power to make every patient as comfortable as possible. Nonetheless, for those who become overly anxious about the thought of going to the dentist, sedation dentistry allows patients to take care of their teeth with a stress-free experience.
What Is Sedation Dentistry?
Sedation dentistry helps patients to be fully relaxed throughout dental procedures so that visits to the dentist are worry-free and pain-free. Medications including nitrous oxide, ketamine, Halcion, propofol, and midazolam help to calm, relax, or put you to sleep. The medication that is right for you will be determined based on your level of anxiety. Patients can receive inhaled sedation by breathing normally, oral sedation by swallowing a pill, IV sedation through a vein, or inhaled or IV sedation so that they are completely unconscious during the procedure.
Making Your Dental Visit Pain-Free and Worry-Free
Sedation dentistry facilitates a painless and carefree dental visit so that patients are more comfortable with the procedure. The benefits of sedation dentistry are a huge blessing for patients who have always felt anxious about going to the dentist or who have developed anxiety because of previous dental pain, dental issues, or a bad experience with a former dentist. Dental anxiety can be strong and may make it difficult for patients to want to visit the dentist, but with sedation dentistry, patients can feel more relaxed or even sleep through the entire experience. Avoiding the dentist because of anxiety can lead to dental issues such as gum disease, cavities, and infections. Without regular dental visits, these problems continue unchecked until more costly, painful, and difficult procedures are needed to correct them. Due to sedation dentistry, anxious and uncomfortable patients can keep their teeth healthy with stress-free dental visits.
To have a worry-free and stress-free dental experience, schedule your dental appointment with Beverly Hills cosmetic dentist Dr. Kevin Sands. Call our office at (310) 273-0111 or fill out our online contact form to request an appointment today.